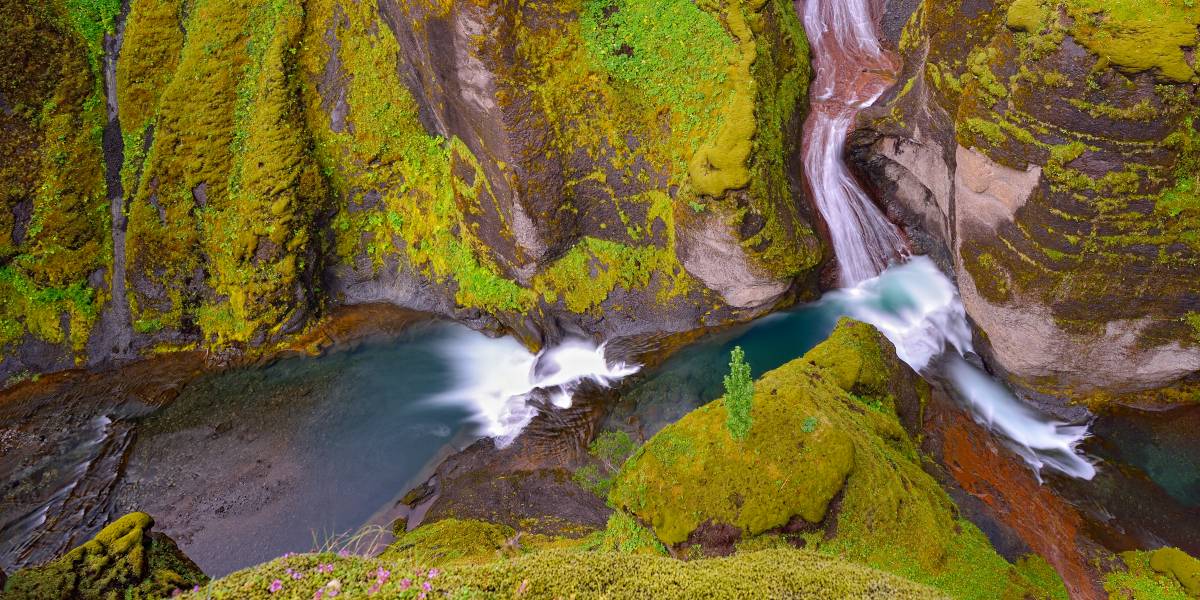 Today I start to post the first image of my recent short-trip to Iceland. There are so many great images posted here on G+, I'd like to mention my friend Dominique Dubied as a superb example as well as Tim Vollmer and Joe Azure.
As a high alpine photographer I'm used to shoot with a limited choice of gear, under time pressure and generally rough conditions inherent with high altitude regions. In Iceland, many great spots seemed very accessible to me, some are even reachable within a 50 meters range from the parking ground of your car. This fact inspired me to seek for little gems which are less travelled, "harder" to access and sometimes quite hidden. So I'm not sure if I will present images of the Top 10 spots of this beautiful island ;-).
Let me start with a view down into a rather small and typically yellow-green canyon. What attracted me most were all the details this frame offered. You can see every single stream of the waterfall rushing over the red rock, and every detail of the two lower falls are available. On top, the water flow divides into 2 directions. I'm not sure if this little canyon is very popular, and this is why I loved it.
This image was captured using one Big Stopper at 25 seconds exposure time. The wind was medium but made LE life a bit hard 😉
I hope you enjoy this rather unusual image of my portfolio!
Related Images: