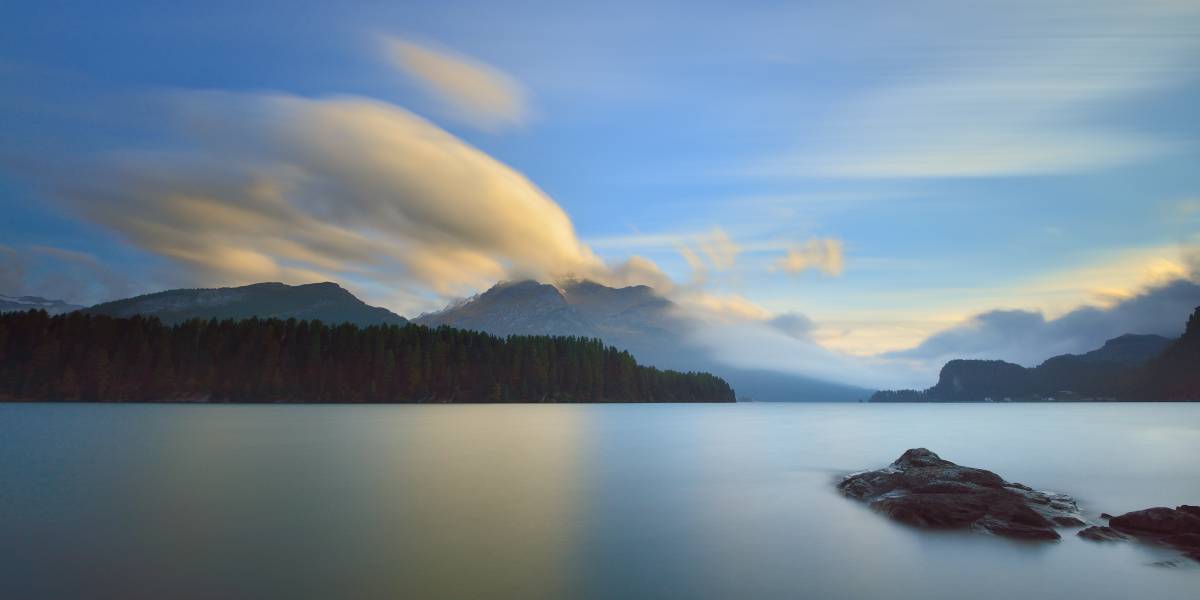 This image was selected as one of the 8 TOP Google+ Photographs for July 3 by PhotoExtract.com. Thank you Jarek!
It's been a while since my last post, more than 4 weeks already. Time to catch up. As most of you noticed, the spring weather in central europe was a bit difficult. The result for me was much less outdoor-activities high up in the mountains. So I've selected an image I made a while ago.
Lake Sils ("Lej da Segl" in Romansh language of eastern Switzerland) is a wide lake at approx. 1'800m amsl, near the mountain pass of Maloja. This lake is frozen until mid-June and gets back its ice-cover already in October. We used the remaining time for a very nice LE shooting in the evening, frozen fingers included. The typical "Wind of Maloja", coming up from Bergell, blew the clouds nicely over Piz da la Margna and made for an almost volcanic impression.
I really enjoyed this day shooting with Johan Peijnenburg. It's always fantastic to share knowledge and to learn how to do things better.
Hope you like my image!
Google+: Reshared 15 times
Related Images: