Print Sizes
Available standard sizes:
20″ x 30″ (50cm x 70cm)
28″ x 42″ (70cm x 105cm)
40″ x 60″ (100cm x 150cm)
Available panoramic sizes:
Aspect ratio 2:1
40″x20″ (100cm x 50cm)
60″x30″ (150cm x 75cm)
80″x40″ (200cm x 100cm)
Aspect ratio 3:1
40″x13″ (100cm x 33cm)
60″x20″ (150cm x 50cm)
80″x26″ (200cm x 66cm)
Some of our images are created in non-standard sizes. As those images will be fitted to the selected print size, the resulting dimensions of the print may vary slightly. Please also note that there may result certain tolerances in print dimensions even for standard sizes.
We provide a great variety of other sizes. If you wish your print coming in a custom size, please contact us.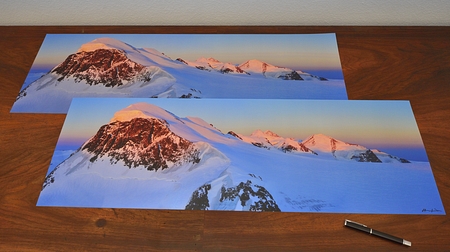 Papers
Glossy (Fuji Crystal DP II)
Matte (Hahnemühle Fine Art Print)
Metallic (Kodak Professional)
Flex (Fuji High Gloss)
Photo Rag (Hahnemühle Cotton)
We only use papers we trust. If you wish to see your image on any other paper or material, please contact us. Pure prints come in rolled form in a protective box. If you wish your fine art print to be handsigned by the artist, please get in touch with us after placing your order.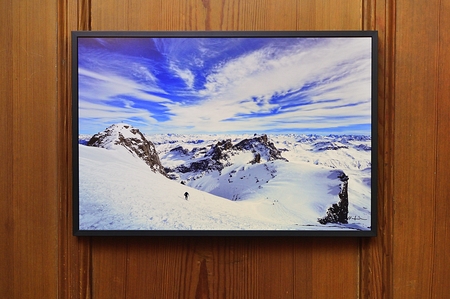 Mounting Options
Print mounted on aluminium
Framed prints
Matted prints
Mounting a fine art print simply on an aluminium board is a very elegant solution. The board comes with mounts so that it stands about an inch out, producing a slight shadow on the wall. This is the standard mounting we highly recommend.
If framed images fit the designated place on your wall best, there are many options in shape, color and material for that. The print comes mounted on aluminium board. Please get in touch with us, we are glad to help you finding the perfect frame.
Matted prints fit where you consider a frame too heavy. They offer a great flexibility in terms of framing. The mat is easily adapted to fill the gap between a smaller print when a larger space on your wall has to be covered. As with frames, don't hesitate to contact us for our best support in finding the perfect mat for your print.