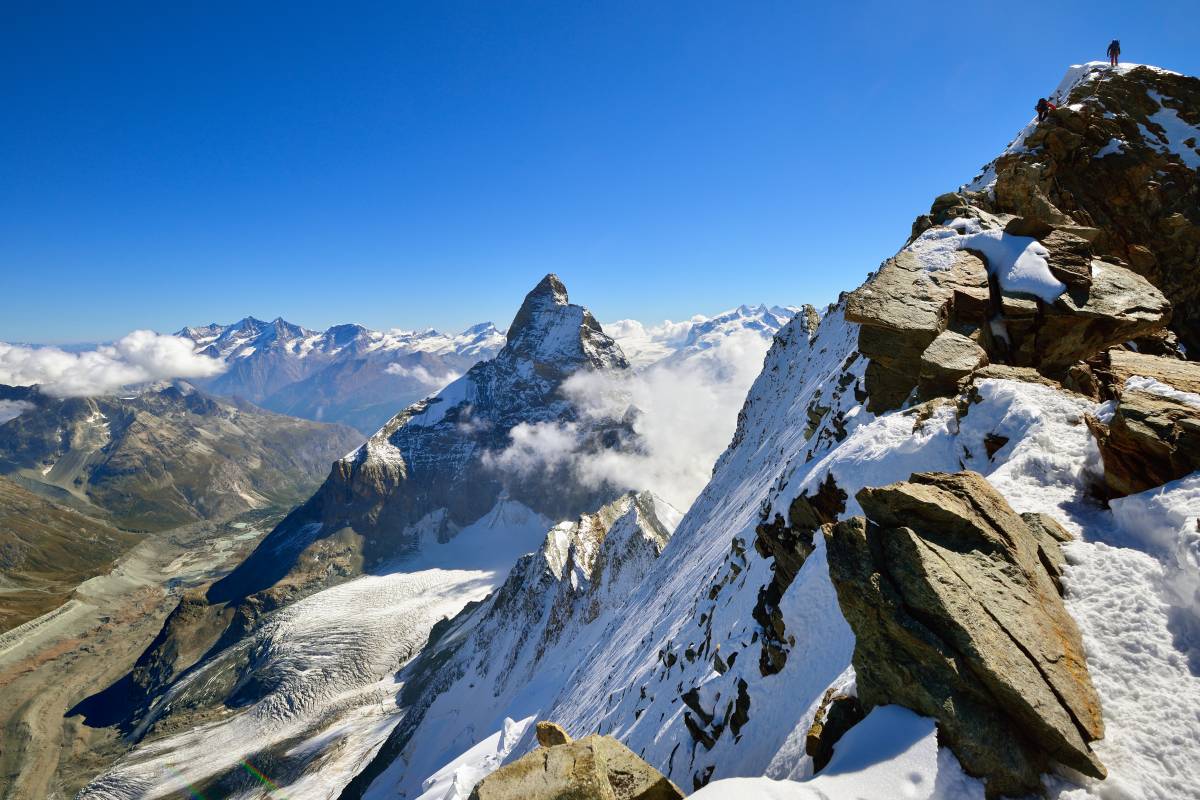 Thought you've seen enough images of the iconic Matterhorn already this summer? Not yet: Let me introduce the back side of this wonderfully shaped mountain, showing the Zmutt-Ridge (left) and the Lion-Ridge.
This photo was made while climbing the W-ridge of beautiful Dent d'Herens, 4'171 m / 13 684 ft. last weekend. The Swiss view to Dent d'Herens is mainly hidden by the Matterhorn, so this mountain is unknown to many people. Absolutely wrongly, because it is one of the most multifaceted peaks in the alps. It looks different from any angle, from any orientation. If you're summited the Zermatter Breithorn (Hi friends Deborah Vos and Johan Peijnenburg!) you can see it left to the Matterhorn, from Zmutt valley you have a view to the magnificient, even North Face, to be seen in the center of my photo. One of the most welcome facts is that Dent d'Herens is rarely visited, compared to other mountains and expecially to the overcrowded Matterhorn. Btw, this trip is highly recommended to my friend Dalibor Pačić for his next visit.
So this climb with Daniel Arndt was a wonderful, end-season, dream-fulfilling trip to a beautiful mountain.
Google+: Reshared 27 times
Related Images: