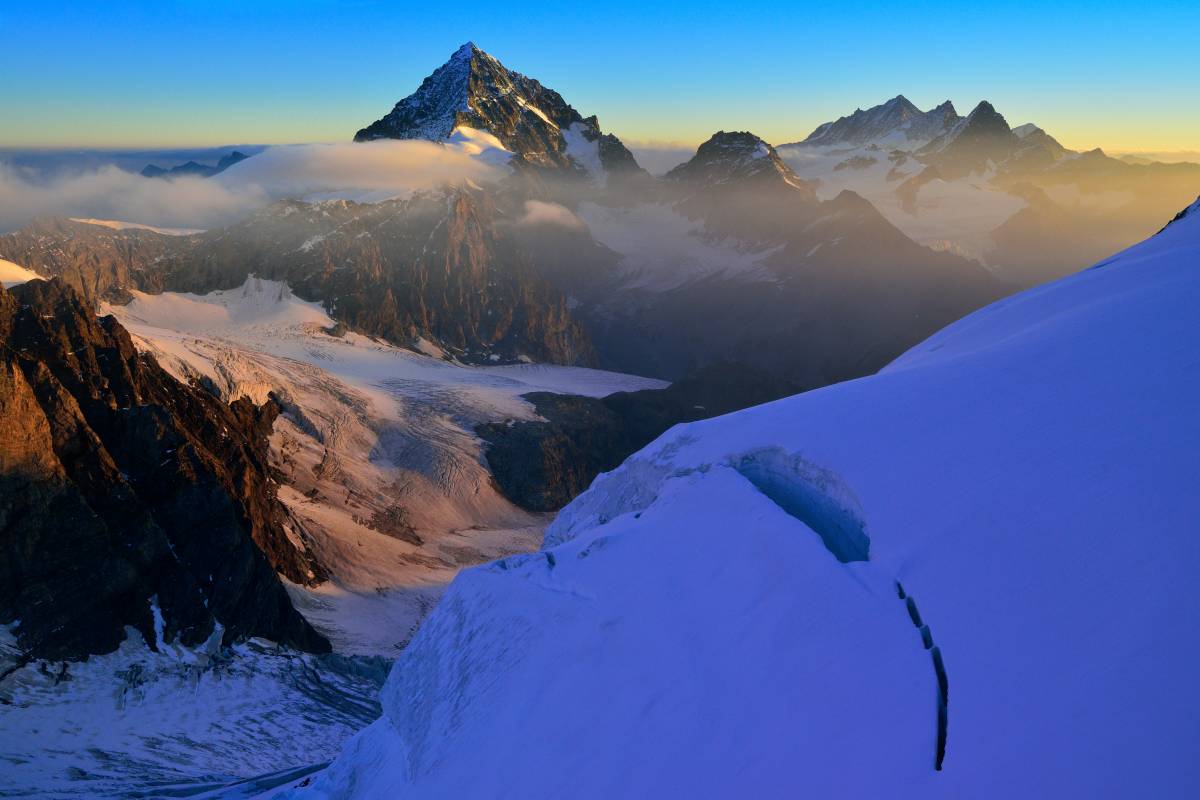 Selected by for http://www.photoextract.com/plus-extract/2012/9/27
As you might have noticed, I love colors in the mountains. Of course, they are most rich in sunrise and sunset (sure), so "be there" is the key. Luckily, this is rather easy as all big routes demand you to leave the mountain hut or bivouac in the night. So the most challenging thing is to stop climbing when the sun tips the rocky ridges. Good time for breakfast!
This image was made during the climb of Dent d'Herens with Daniel Arndt, showing Dent Blanche (4'357m / 14 294ft), Weisshorn (4'505m / 14 780ft) as well as the huge glacier flank of Dent d'Herens in the foreground.
Hope you like it!
Google+: Reshared 27 times
Related Images: