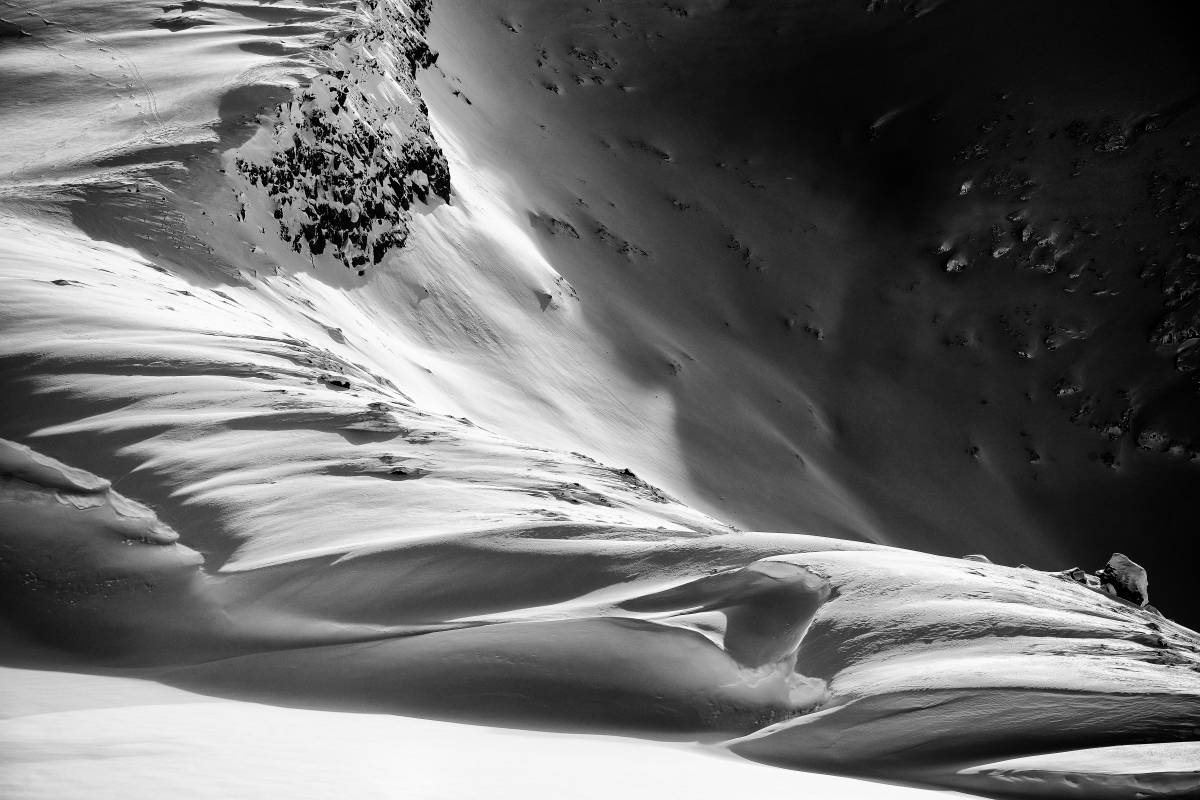 This image was selected as one of the 9 TOP Google+ Photographs for March 27, 2013 by PhotoExtract.com.
Let's go a little abstract today: The winter ascend to a mountain near the Gotthard pass in Switzerland leads to a frozen lake at approx. 2'600m / 8585 ft, directly beneath a glacier. I really like those mountain lakes in wintertime as they offer a field of generally unspoiled snow in an otherwise rough and rocky environment.
What attracted me most about this lake was the frozen snow waves. Formed entirely by steady winds, they add perfectly to the banks of this lake. I've chosen a rather narrow view here to work out the shadows and the light on these waves and to follow the lines they offered.
In the top left corner there are some blown-way tracks of skiers who might have intended to ski down to the right – the terrain is far less than ideal for this. So they obviously decided to take the ascend back up :-).
Hope you like this "abstract" image!
Google+: Reshared 2 times
Related Images: