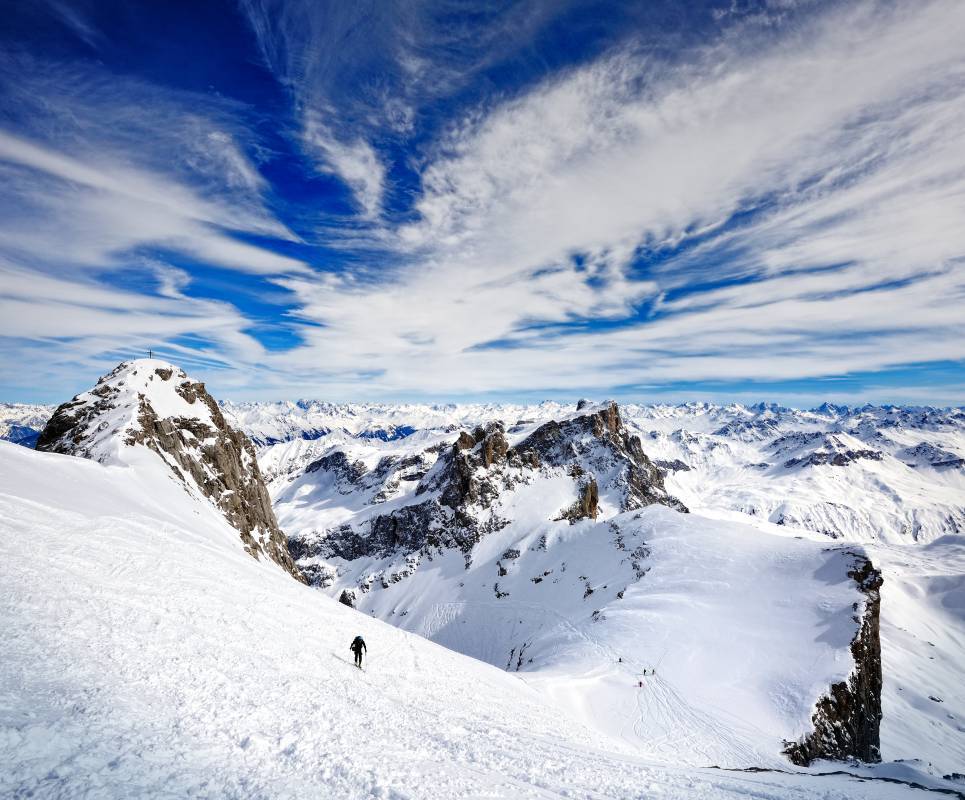 This image was selected for the 9 TOP Photographs for March 14, 2012 by PhotoExtract.com.
This image was also part of my Fine-Art-Exhibition at photo13, the largest Photography Exhibition of Switzerland.
Daniel Arndt and me went to the austrian side of the mystical, towerish mountain peaks of Drusenfluh, Raetikon. This little mountain region belongs to the most unique and impressive rock formations I know of. The peaks are almost towers, not hills or pyramids. Nevertheless it's possible to ascend them by ski through the huge "Sporatobel" (= couloir) in it's SE-flank. The couloir takes a right-turn curve in the upper section, which is invisible from the valley. It's a 6 hrs ascend with approx. 1'850m altitude difference – good enough for a perfect day.
This photo shows +Daniel Arndt, ascending the last steep meters up to the summit of the big Drusa tower (Grosser Drusenturm). I totally love the curved shape of the couloir, promising a fantastic ride down in knee-deep powder snow. Hope you like it!
Google+: Reshared 10 times
Related Images: