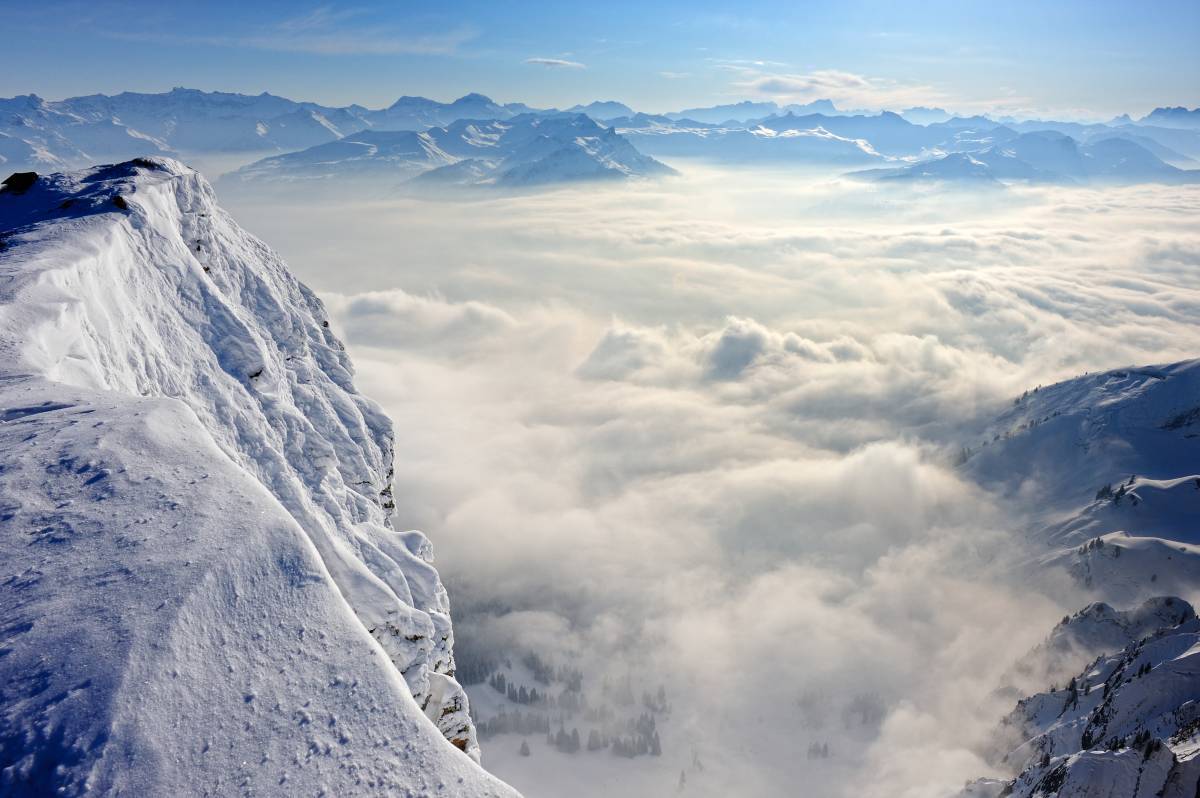 As written before, the backcountry ski tour to Mt. Chapf and Mt. Isisizer Rosswis together with +Daniel Arndt was very outstanding in terms of beautiful vistas and alpine sceneries. Thus I decided to present you 5 photos this week.
This photo was taken from the top of Mt. Isisizer Rosswis, 2'334m. It was windy, cold and sunny. Below, the Sarganserland lies under a blanket of high fog. We are about 800m /2624ft above the fir trees below. Luckily there was no snow cornice at the top, so we could take a step closer.
I made this photo with my old Nikkor 24mm f/2.8, which I carried along with my standard lens. To me, this lens produces an unusual crispness, quite good for that fog blanket. But changing the lens in -15°C / 5°F, being surrounded by a plethora of snow crystals speeding around, was quite challenging. I discussed that with my friend +Johan Peijnenburg a week ago.
Google+: Reshared 24 times