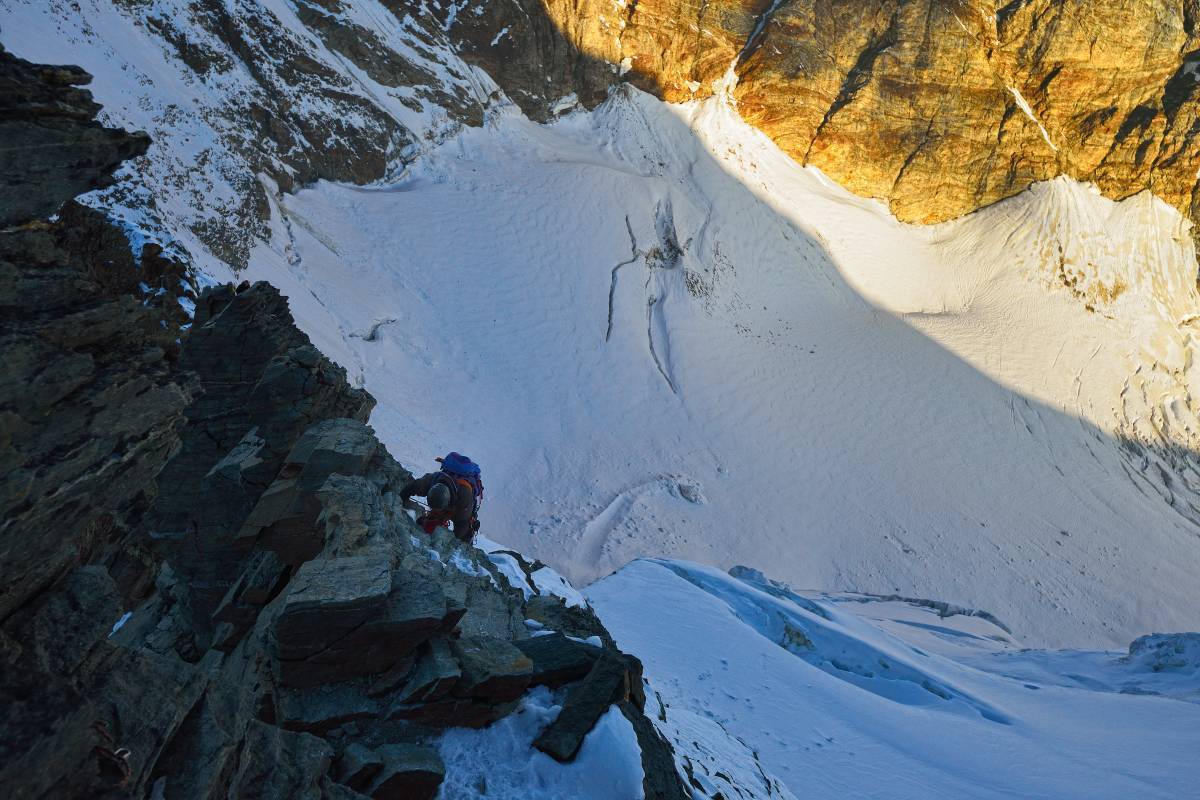 Ridge climbing is one of the most elegant, logical and interesting ways to summit a mountain. While on the ridge, you enjoy magnificient views to the left and to the right, the rock's most solid on the ridge, the route is (in some cases) out of question. Of course, ridge climbing means sometimes climbing on the shadow side, the windy side, the rock is crumbly and fragile or simply a mess where you don't see any logical route to climb.
In this case, shortly after sunrise, we had to evade a sleek rock wall and to enter the shadow side of the ridge, so we got into snowy and icy conditions. With your crampons attached it's fun. Amazing how different alpinist's schools and habits appear in different countries. The Swiss alpinists (like us) are used to climb snowy rock with crampons, while the french alpinists aren't. So Daniel Arndt and me were the only ones with crampons attached. The alpinist depicted here had a very hard time, so we helped with our rope. One of the guys following him slipped, fell some meters and was later rescued by a helicopter. So? Never w/o my crampons!
Hope you like my "sporty" image and thanks for reading!
Google+: Reshared 4 times
Related Images: