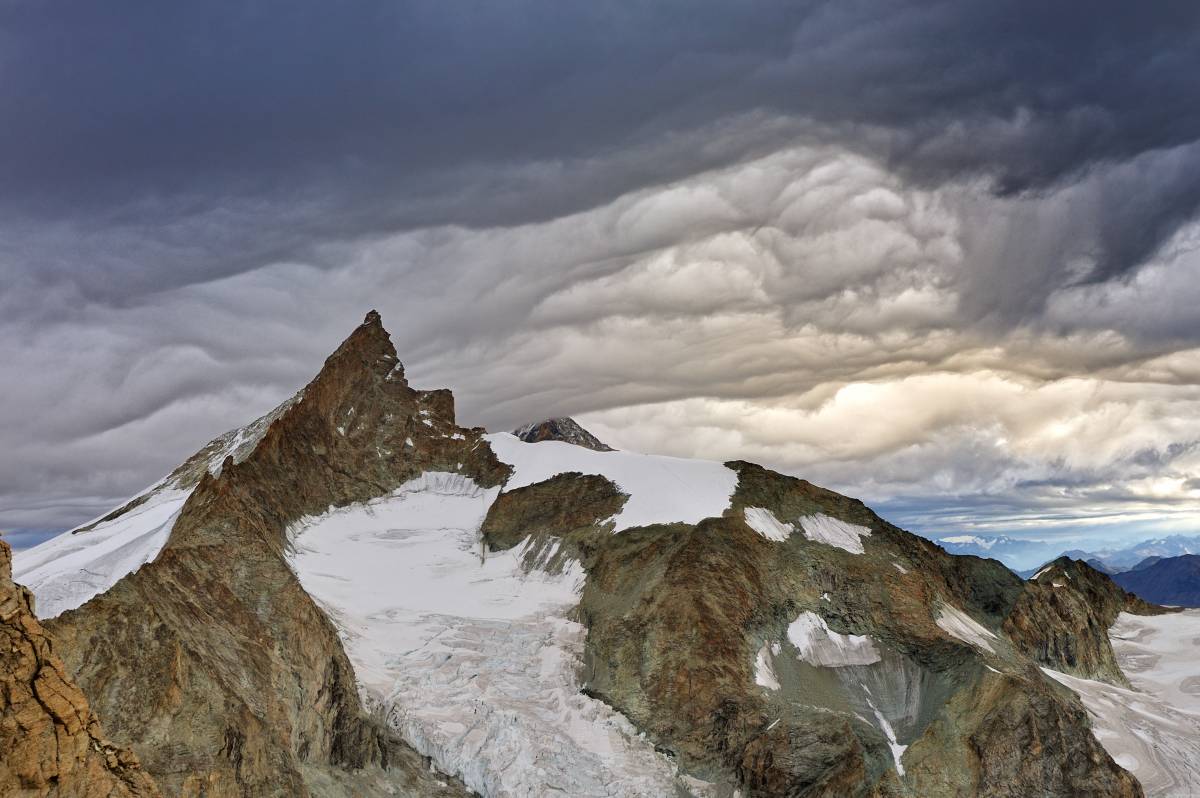 The mountain Zinalrothorn is one of my favourite peaks of the Swiss Alps. It's a very spikey and elegant peak (when seen from its northern or southern side) at 4'221m / 13 848ft. I was lucky to summit this wonderful mountain together with Daniel Arndt in summmer 2009. The whole trip took us 16 hours from the mountain hut and retour that time, we started a little late and got stuck by several "traffic jams", caused by other alpinists. All regular routes to its summit are long ridge climbs, so you should watch the weather well: In case of an approaching thunderstorm, there is absolutely no escape.
Watching the weather is mandatory for all hig and long climbs. We witnessed this beautiful but strong Foehn storm over Zinalrothorn from the summit of Wellenkuppe. In order to escape the upcoming uncomfortable situation we had to return to the valley in time to avoid the heavy impact of this storm at an altitude of approx. 12 500 ft. This shortened our trip a bit but kept us comparably safe ;-).
Some of you might know this image already.
Hope you like my image!
Related Images: