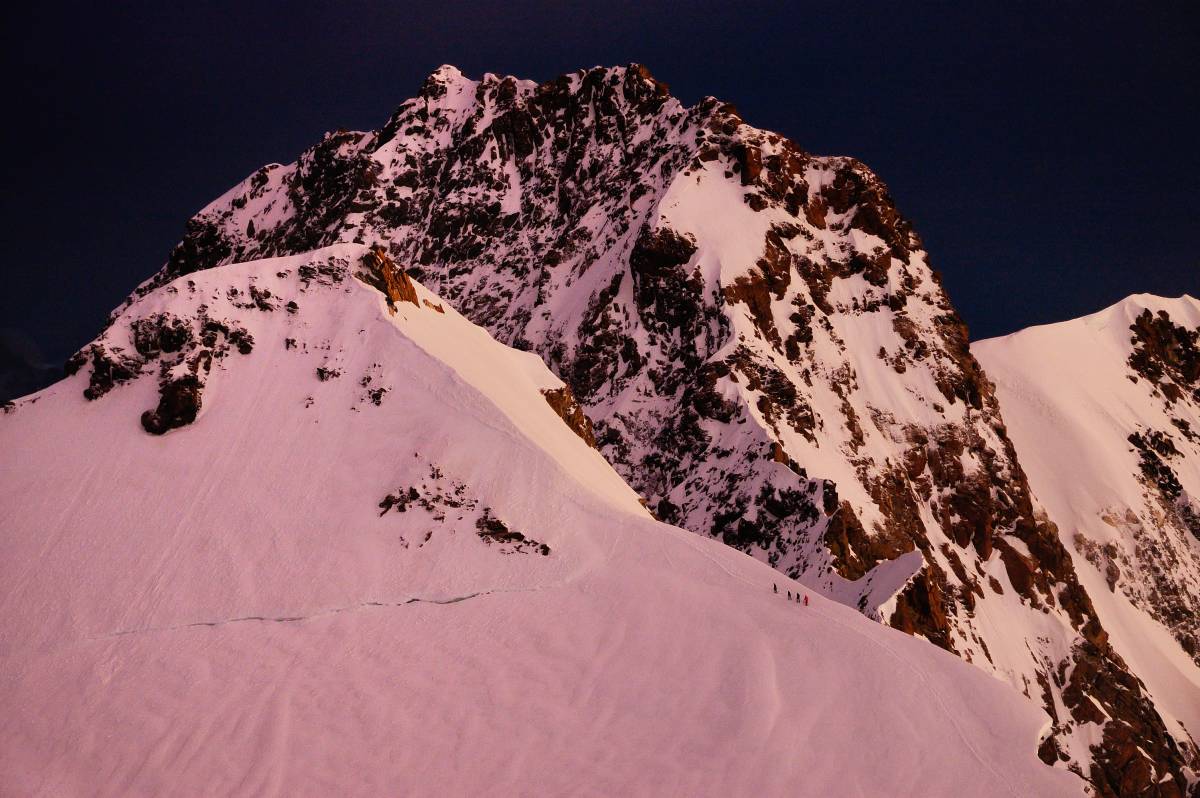 This image was selected for the 9 TOP Photographs for January 17, 2013 for PlusPhotoExtract.
Swiss children learn in school at least two facts about single mountains in their country:
The mountain "Dom" is the highest mountain located entirely located in Switzerland. It is 4'545 m / 14 911 ft.
The mountain "Dufourspitze" is the highest mountain which stands partly on Swiss territory. It is 4'634 m / 15 203 ft.
The rocky peak shown here is "Dufourspitze", seen in August 2008, at 4.55 am, from the "Signalkuppe" at 4'554m / 14 940 ft. I had the chance to climb "Dufourspitze" in spring 2011, ascending by ski and climbing the W – ridge. It was an overwhelming experience which I already hoped for back then in 2008.
These alpinists ascend the "Zumsteinspitze". They didn't had much time. Only 20 minutes later, a severe snow storm hit the top floor of the alps. This was to be expected, as red morning light usually means bad weather. We were lucky to be there that early to catch the giant light show.
Hope you like it!
Related Images: