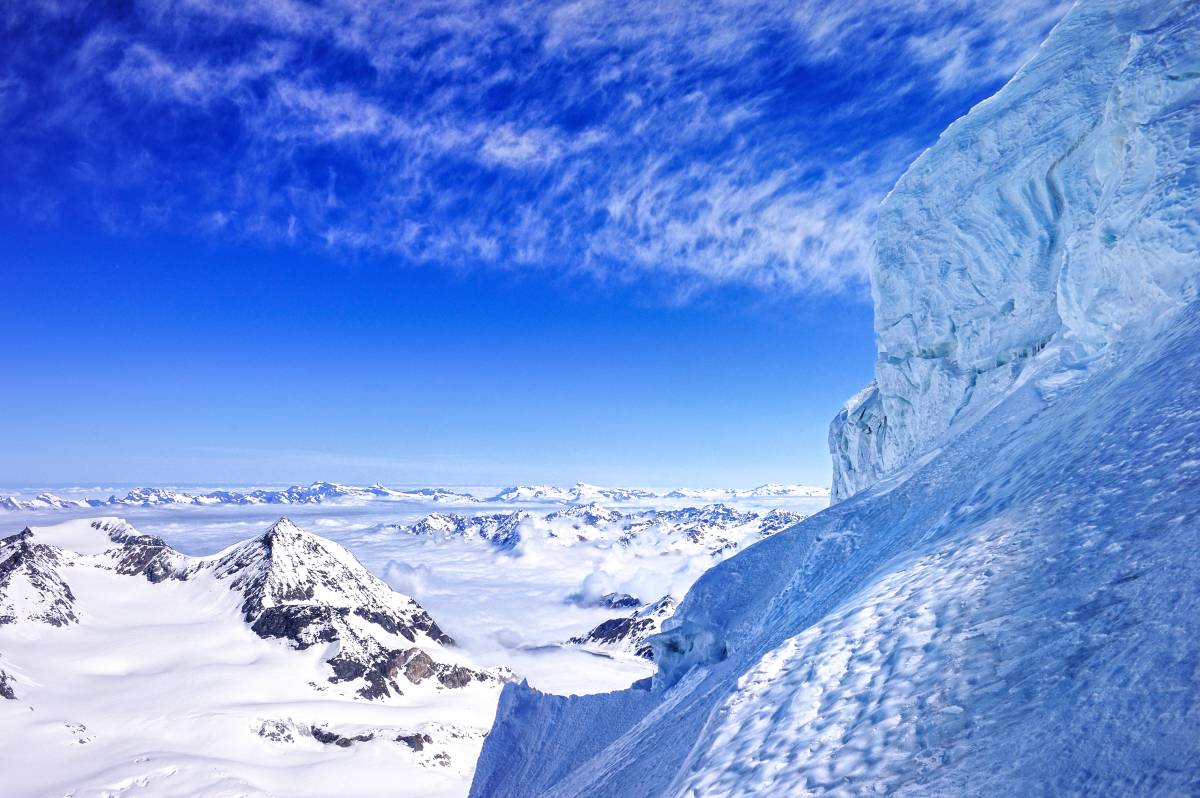 Spring is ski touring season for the higher summits of the alps. As an exception this year's May, the forecast promised a non-rainy Sunday last weekend. What? No rain? Ok, Daniel Arndt and me got rain, but only at day one, as we made our soaked ascend to the hut, carrying our skis mostly on our backs. But Sunday was brilliant.
Mt. Grand Combin is one of the higher alpine peaks in the french speaking part of Valais. It's quite remote, discrete and heavily packed with glacier shields. Since the most logical route is very prone to massive ice fall (we speak of huge ice blocks crashing down), the safest way leads over a 400m high, 40-45° steep ice flank, mostly snow-covered in winter. The crux is to climb the blank ice zone at the seracs under the summit snow cap. The rest is easy, skiing down the flank was pure fun.
This photo shows the serac zone, the mountain below is Combin de Corbassière, at the horizon you can see (ltr) Dent de Morcles, Les Diablerets, Wildhorn and Wildstrubel. I guess my friends Athena Carey, Deborah Vos, Johan Peijnenburg and Charles Lupica captured Mt. Grand Combin on many of their wonderful photographs.
Related Images: