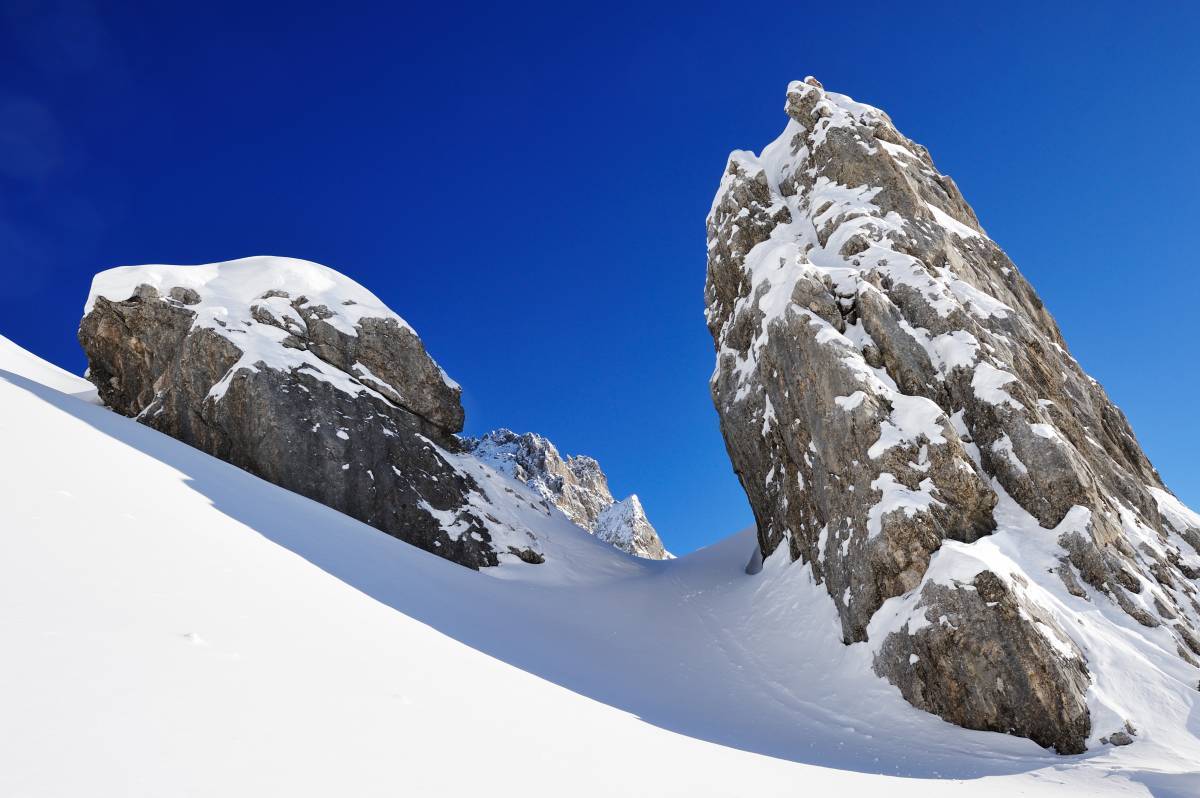 From the eastern part of swiss canton Grisons / Graubuenden, Austria is not far away. In fact, there some alpine high passes which mark the border of these two countries. One of these alpine passes is called Drusa-Tor. It is a small gap between the rocky peaks of Drusenfluh (2'830m / 9284ft) and Sulzfluh (2'817m / 9242ft).
Last weekend we started our backcountry ski tour at -20°C / -4°F in St. Antoenien. Once the sun started to shine, temperatures were comfortable at approx. -6°C / 21°F. As the swiss side of this alpine pass is faced south, the austrian is north. Traversing the pass meant a sudden drop in temperature from -6 °C down to again -20°C. We did not spent too much time in Austria this day and returned to Switzerland for fantastic backcountry powder skiing.
This photo shows some big rocks on the pass, framing Mt. Sulzfluh in the center. I was glad to capture some untouched snow this day ;-). Hope you like it!
Google+: Reshared 1 times
Related Images: