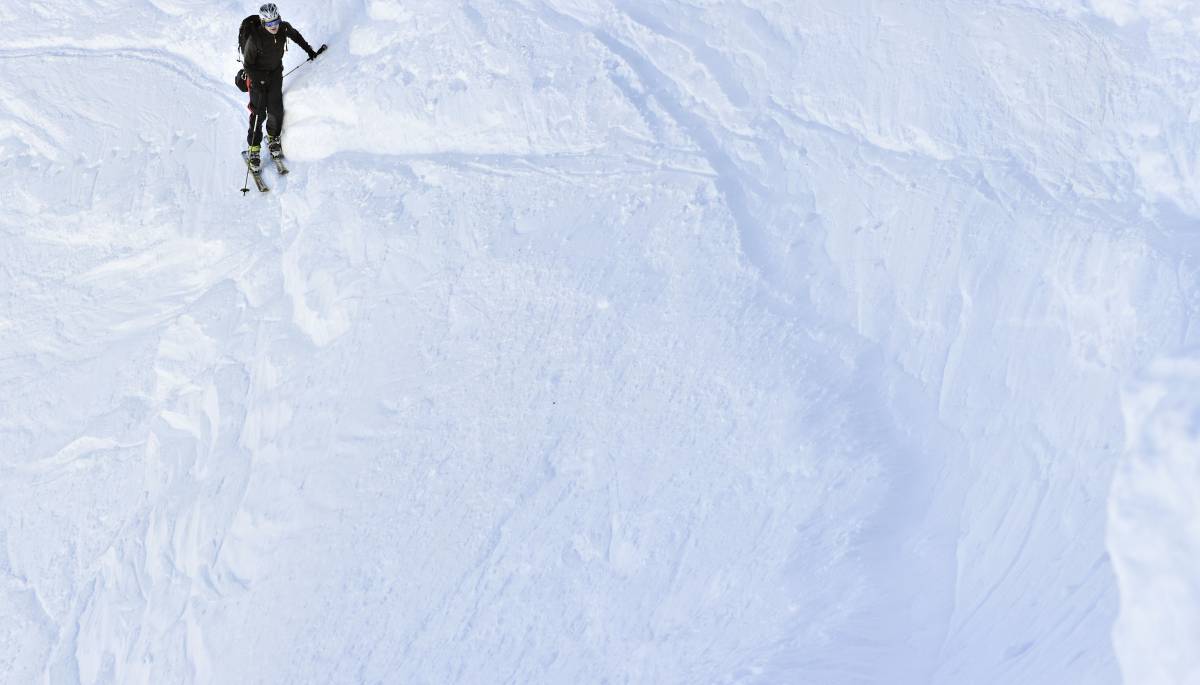 #plusphotoextract by +Jarek Klimek
Every route in the mountains has its crux. I had the chance to take a day off on a Monday, +Daniel Arndt the same, so we went to Lenk, Bernese Alps, to ascend Mt. Wildstrubel (3'243m / 10639ft) via its north face/flank route by ski.
In the upper third of the ascend, you have to traverse a scarp, leading to "Fruestuecksplatz". It was cold, the snow was hard. The ascending track was a bit destroyed by skiers who went downhill. Being a little steep, many skiers just skid down the scarp laterally instead of skiing down. This leads to a plain surface.
This photo shows +Daniel Arndt, enjoying his way through the crux. We had some fun!