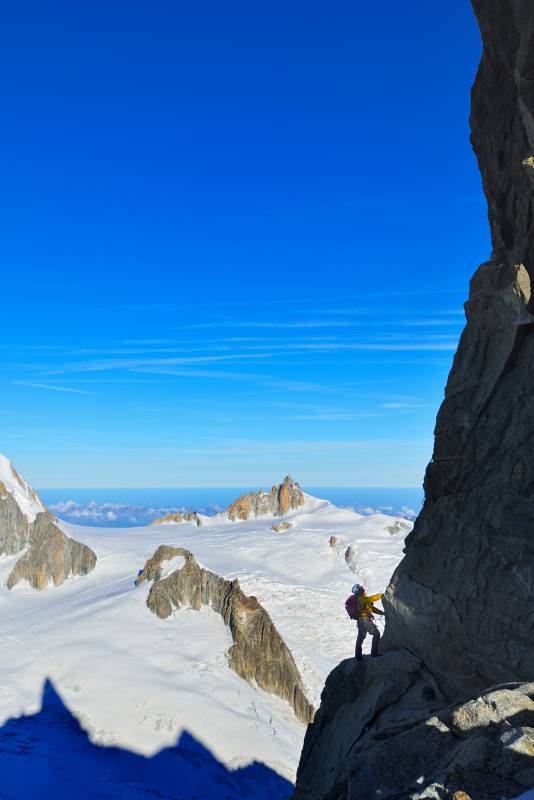 I love my Swiss mountains, but sometimes it's nice to go somewhere else. The Chamonix region offers a lot, and I know french climbers who do not go anywhere else.
After climbing the Rochefort Ridge a time ago, Daniel Arndt and me decided to climb Dent du Géant. This peak is a giant 4'000 meters needle, as you can see by the shadows down left. Climbing there is sometimes near to vertical, and the way down is really vertical: Abseiling only, sometimes overhanging.
The guy on shown here managed to reach the start of the climb a bit earlier than us, resulting in a 45 minutes waiting for us to enter the climb.
However, it was a great experience to climb this mountain, and the view was magnificent. In the background you can see Aiguille du Midi.
Make sure to check an earlier image of Dent de Géant by fellow photographer QT Luong.
Hope you like my mountain image!
Google+: Reshared 2 times
Related Images: