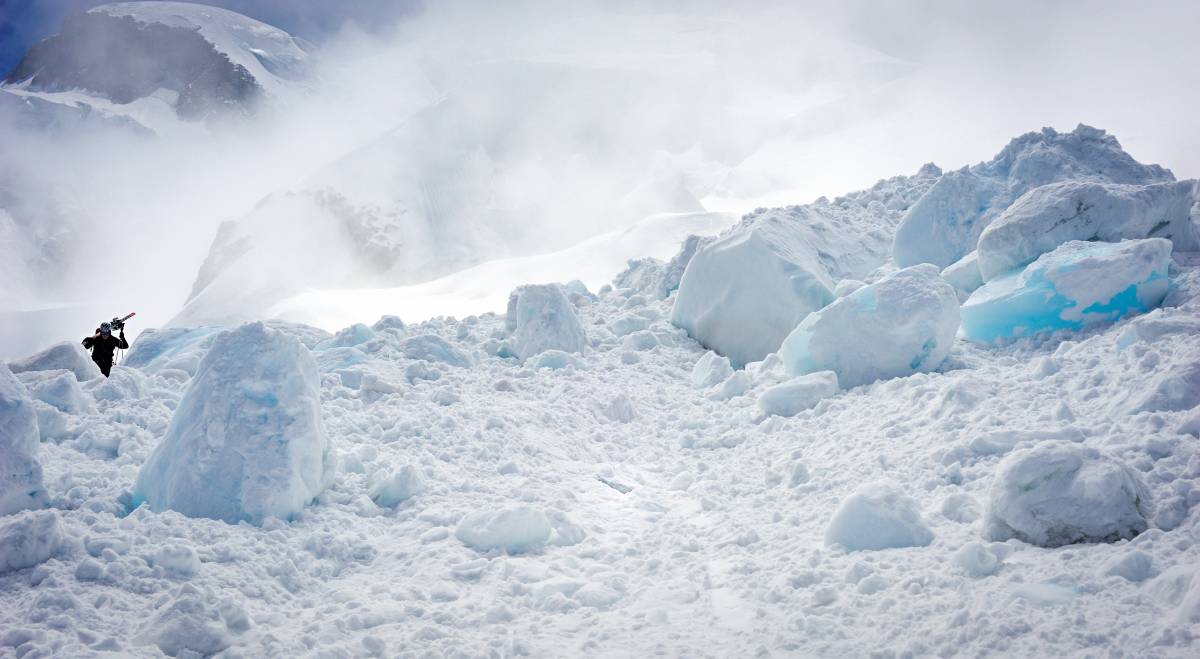 This image was selected as one of the 10 TOP Google+ Photographs for June 28, 2012 by PhotoExtract.com.
In the mountains, making the right decisions means a lot. If they are wrong, it could have been your last trip at all. But "right" is always synonym to justifiable.In the Mont Blanc area, you can ascend the huge Glacier des Bossons towards Mont Blanc and other peaks. You can ski down the same route back to the hut. Just be aware of a giant ice shield break-off zone far above your head, sending down towers of ice randomly.
We decided to take another route for the ascend and only ski down this icy zone, so we'd spend as few time as possible there. We had so many freshly crushed ice that the route was literally blocked. Being there just for a short time was, well, the "right" decision.This tough guy is Herr Daniel Arndt, making his way through a giant field of ice blocks weighing in at hundreds of pounds to many tons each. I don't cheat on their color; man, they were blue!
Related Images: